Logbook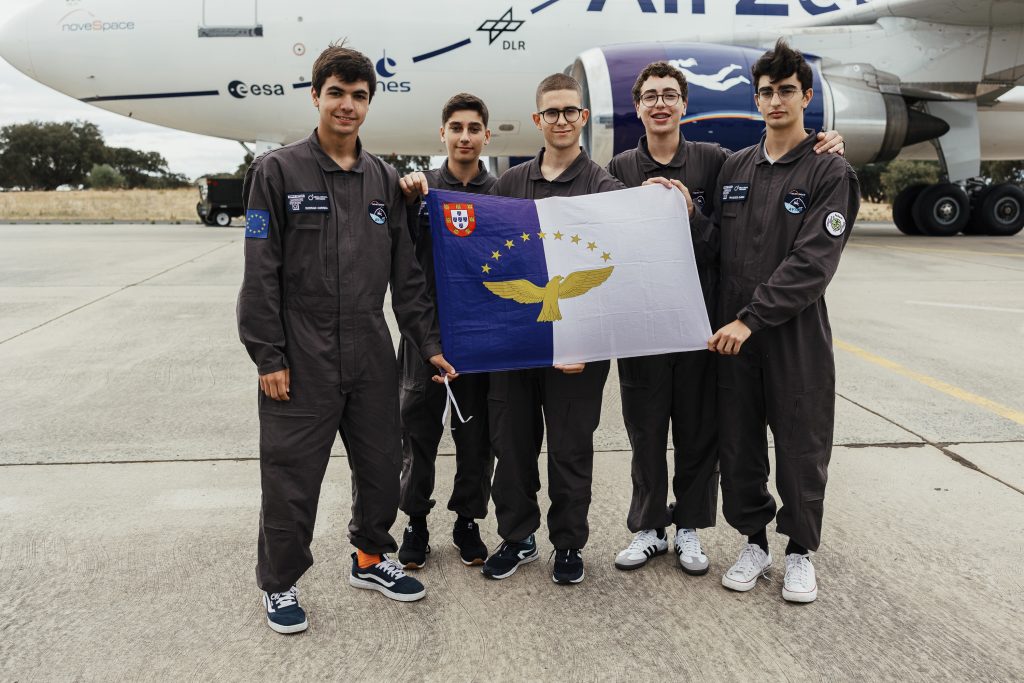 Zero-G Portugal – 5 young Azoreans were "Astronauts for a Day"
The 30 finalists of the second edition of the "Zero-G Portugal – Astronaut for a Day" initiative, promoted by the Portuguese Space Agency (Portugal Space), have already completed their first parabolic flight experience, where they had the opportunity to experience the sensation of microgravity on board of an Airbus A310 operated by Novespace, which took off from Air Base nº. 11 of the Portuguese Air Force, in Beja.
The flight involves a series of maneuvers on a parabolic trajectory, which begin to be carried out when the plane reaches an altitude above 6,000 meters. For around an hour, 15 parabolas are performed where it is possible to experience a sensation of zero gravity. After all, on this flight young people have the opportunity to experience between five and six minutes of microgravity identical to what astronauts feel when they are in space. This group of young people from primary and secondary education, made up of 20 boys and 10 girls from various parts of the country, included, for the first time, students from the Azores. There were 5 Azorean finalists, 2 from the island of Santa Maria and 3 from Terceira island, selected from more than 500 candidates and after 4 demanding selection phases.
The Government of the Azores, through the Office of the Regional Undersecretary of the Presidency and the Azores Mission Structure for Space, joined the Portuguese Space Agency in disseminating this initiative among the region's educational community by holding dissemination and awareness sessions in schools, giving expression to the strategy of creating a cultural and educational framework as a foundation for the development of the Azores' space ecosystem.
Photo credits: Portuguese Space Agency (Portugal Space)
This site is registered on
wpml.org
as a development site.