Logbook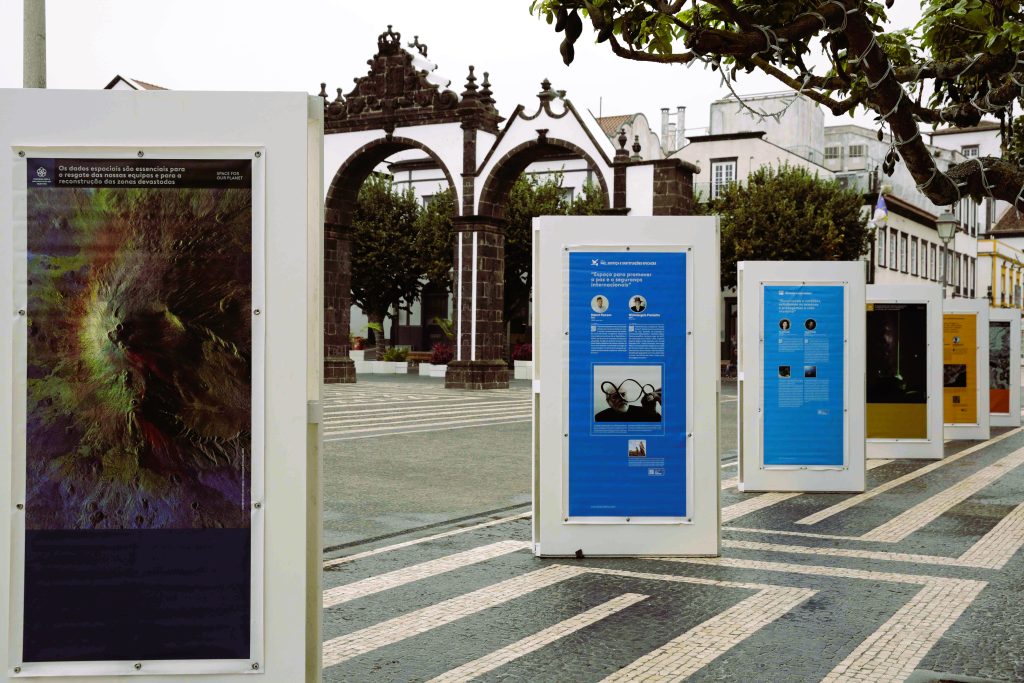 SPACE FOR OUR PLANET
The SPACE FOR OUR PLANET exhibition is open to the public until November 2nd, at Praça Gonçalo Velho Cabral – Ponta Delgada. The exhibition looks at the role that Space plays in the United Nations Agenda for 2030. The objective is to raise awareness of how Space provides innovative solutions and contributes to achieving the 17 Sustainable Development Goals (SDGs). Created in 2021, the exhibition, made up of 40 panels, has been on display in some of the main world capitals such as New York, Brussels or Paris, and associated with major strategic events, such as Expo Dubai, showing real testimonies from academics, fishermen, astronauts , students, teachers or scientists, among others, including the testimony of four Portuguese people. Each of the testimonials is presented by the portrait of one of the "actors of change" who uses or benefits from technology or space applications that allow us to build an increasingly sustainable future.
The exhibition is the result of a partnership between the Office of the Regional Undersecretary of the Presidency, through EMA-Espaço, the POnta Delgada City Council, and the Portuguese Space Agency – Portugal Space.
Photo credits: João Freitas (GRA)
This site is registered on
wpml.org
as a development site.